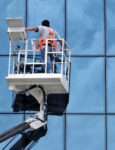 More than 30 years of cleaning expertise
Founded in 1986 in Ferney-Voltaire, Net Service, is an expert in the field of Hygiene and Cleanliness. Our team is always ready to listen to your needs and actively respond to tailor-made requirements for professional companies of all sizes.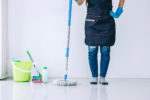 Personalized cleaning solutions for professionals
Located in the Pays de Gex (Ferney-Voltaire, Prévessin, Gex, Saint Genis-Pouilly, Divonne-les-Bains, Thoiry, Saint-Jean-de-Gonville, Péron, etc.) for over 30 years; Net Service provides you with qualified, trustworthy and punctual cleaning experts. Our cleaners will actively respond to your personalized requests with all the efficiency expected in this profession, accompanied by dedicated administrative support.
Customer Feedback
Axa

"We have been a client of Net Service for more than 10 years and we have always been very satisfied with the quality of the services provided."

Crédit Mutuel

"We have used Net Service for the maintenance of our bank branches in Gex and Divonne-les-Bains since 2007."

Orpi

"We have been satisfied with Net Service's solutions for the past 15 years at both of our branches."

Sport 2000

"Net Service is a cleaning company that provides maintenance services for commercial spaces dedicated to sport & leisure activities!"

Bulle d'étoiles

"Bulle d'étoiles has trusted Net Service for 3 years now for the annual cleaning of its micro-crèches (small nurseries).
We are delighted with this collaboration and would like to thank the Net Service team both for its professionalism and its adaptability to our needs."

Internationale des Services Publics

"Net Service has been taking care of the cleanliness of our offices since November 2018 and we are very satisfied with the services provided: respecting the specifications, the opportunity to promptly discuss any specific requests and changes to the specifications, etc."

ABA Leman

"Net Service's professionalism and excellent communication allows us to take care of the children with total peace of mind. Thank you to all their staff."

BERGOZ Instrumentation

"The quality, and consequently the cleanliness, of our measuring instruments is of utmost importance to our customers; having a clean working environment is therefore key, and Net Service delivers on this promise."

B Saint Clair

"A high-quality service that is very responsive and very attentive to our requests. The B Saint Clair Institute has been using their services for more than a year and we have always been very satisfied with the work they have done, every request has been fulfilled. We can only say a big THANK YOU for their punctuality, thoroughness and services!"

La Compagnie Créative

"After trying several other cleaning companies in Pays de Gex I happily found Net Services. I was impressed by the professional first meeting with management, and the team who cleans my business on a daily basis are friendly, thorough and adaptable to our requests. Highly recommended."

Parfums centre de soins

"The company is very responsive when I have a request to make or a change in my schedule. The person in charge of my business premises is very diligent, punctual, and regularly asks me if I'm satisfied with the work."

Axa

"We have been a client of Net Service for more than 10 years and we have always been very satisfied with the quality of the services provided."
Certification EU
Ecolabel

The cleaning products used by Net Service are also EU ECOLABEL certified to improve our eco-friendly commitment to the planet.

The French Federation of Cleaning Companies (FEP)

Respecting standards is essential. Following the ethical code of the French Federation of Companies by taking care of the environment is even more important.

NF Environment
Standard

The company is proud to use eco-friendly products with the NF Environment standard, the official French ecological certification, which identifies products that have a reduced environmental impact.